A 2017 Holiday Gift Guide for all the bubbly devotees in your life.  Give the gift that keeps on giving to many future cheers and toasts together!  Pop, fizz, clink.
1. A fancy AF
champagne flute
,
$72 for 4 (also sold individually), Anthropologie.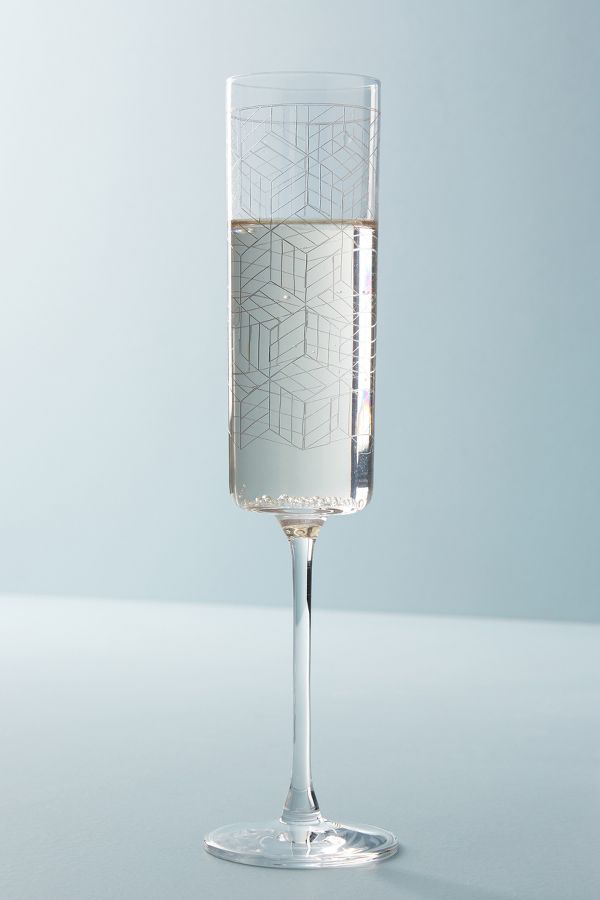 Chances are, your must-have-champagne bestie already has a set or two (or three or four!) of plain champagne flutes.  Give them their next go-to set with this 1920's-esque subtlety decorated glass, featuring geometric shapes with a modern twist.
2. A gift to remind her she's never too old for Prosecco Pong, $25, Francescas. 
Beer pong is not just for beer. Give your fun-loving, always-up-for-a-party friend a gift they'll want to bust out for every event. Played like the beer pong drinking game we all loved in college, but with classy couple glasses. You can't get any more posh than that.
3.  A decadent body souffle with a sparkling champ scent, $8, Urban Outfitters.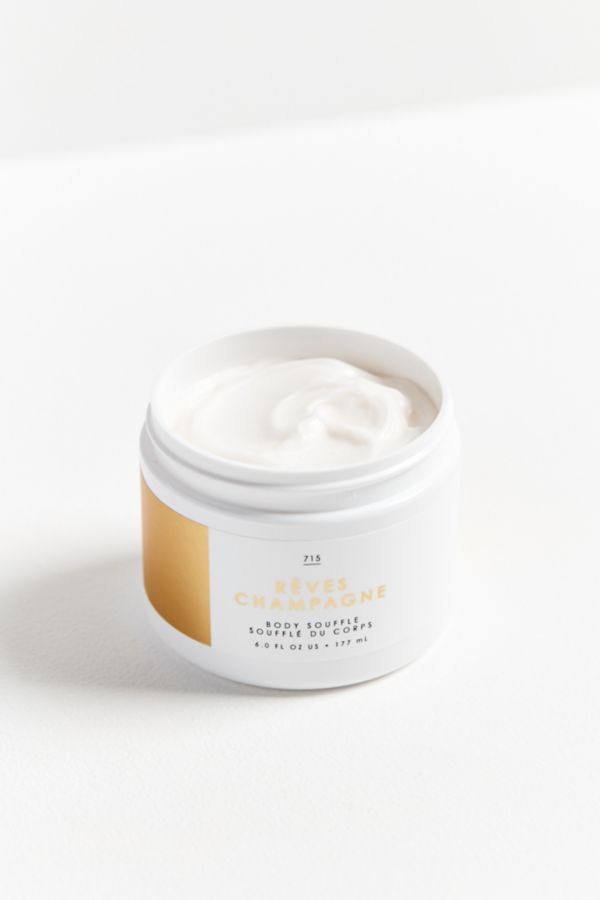 Gourmand body souffle, exclusively at Urban Outfitters, is for the girlfriend that loves to take baths, spends hours in the bathroom and takes the champ with her (that's me too!).  Whipped and creamy, never greasy, she'll love how soft it makes her skin – and the scent of champagne.
Give the gift of the easy champagne cocktail, with Elderflower Syrup, champagne bears and mixing tools.   Perfect as a stocking stuffer, add-on with champagne glasses or as the most wanted gift at the white elephant party.  Who doesn't love a cocktail on the fly? Just add champagne.
5. A legit champagne bucket for all night chilling, $99.99, Crate & Barrel.
Champagne buckets are a necessity for hosting dinner parties, movie nights (pausing the movie every time you're ready for a new pour is so not a thing) and when cooking at home.  The Magisso champagne bucket is the absolute best.  Not only does it have a chalk-friendly exterior, but it's lasts up to four hours due to it's award-winning ceramic cooling feature.
6. A clever set of champagne flutes, $40.00, Nordstrom.
Champagne glasses are the best conversation starters for your clever/savvy/witty friend. This modern flutes request, "Let's Get Fizzy" and "Get Bubbly With Me" and are sure to bring the fun to any party.  Cheers!
If this December is a particularly extraordinary one, it's got to be the MOËT & CHANDON Grand Vintage 2006 for your girl.  Delicious, sparkling and so easy to enjoy (black out champagne time!), the Vintage year is identified as perfection. The harvest, the grape itself, the fermentation to the aging is so perfect that the bottles are made out of that one harvest only. She will be delighted to drink such a prestigious bottle!
8. A welcoming champagne glass marker, $12, White Elephant Designs. 
Champagne glasses need markers too and these festive pineapples are just the cutest.  Pineapples are a symbol of warmth, welcome and friendship and are perfect for any season. Find these little guys are local Chicago small business, White Elephant Designs.
9. A trinket tray that says exactly what's on her mind, $27.20, Rosanna. 
Brighten her day with the thought of some bubbly with this vintage trinket tray.  Perfect as a jewelry holder, for her keys or simply for display – in true French fashion (the champagne region, to be exact).
10. For the home entertainer, a fig & champagne preserves perfect for cheese boards, $12.95, Williams Sonoma. 
For your sweetie who loves to cook apps with and drink champagne (preferably at the same time).  This delish Orange and Champagne spread has loads of uses: as a cheese accompaniment with Havarti cheese and bread, on top of brie baked in the oven, or as the preserves in Goat Cheese Apricot Spread.
Happy gifting, loves!
If you love this recipe, follow this link to get #thejollyhostess recipes right in your inbox.